Our main offices are located on the University of Miami main campus, 1365 Memorial Drive, Coral Gables, Florida 33146. We are in the Ungar Building, 2nd floor, Rm. 230-F.  
If you are driving, enter the west side of the campus at Memorial Drive off San Amaro Drive. Go past the gate house (let them know you are visiting the Abess Center) to the public parking lots by Richter Library.  There is a parking kiosk for payment (after 4:30, there is no charge). The Ungar Building is across the street.  Enter through the plaza side of the building and come to the second floor.  Walk straight out of the stairwell or elevator through the room with the green wall and to the end of the hall.

Occasionally, the library lot will be full.  There are metered spots south of Memorial on San Amaro Drive.  You can also get a day pass at the Pavia Garage.  In this case, you will enter the campus off Ponce de Leon Boulevard at Stanford Drive. Stop at the entrance kiosk for directions to the Pavia Parking Garage or continue on, turning left from Stanford onto Levante Avenue, then right onto Pavia. The garage is on your left. 

If you are coming via Metrorail, get off at the University stop. The free Hurry'Cane shuttle bus (orange and green) picks up on along Ponce in front of the station and will take you to Stanford Circle.  From Stanford Circle walk north past the bookstore and under the Richter Library breezeway to Cox Plaza and enter the Ungar Building to your left.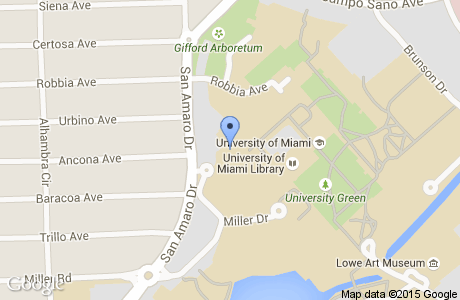 The University of Miami Rosenstiel School of Marine and Atmospheric Science is located at 4600 Rickenbacker Causeway, Key Biscayne, Florida, 33149.‌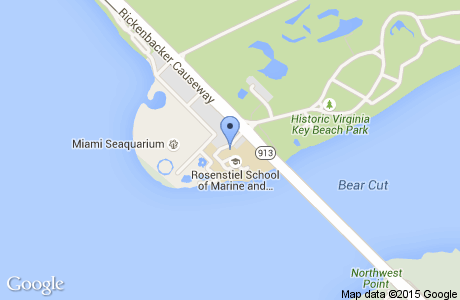 Call 305.284.8259 if you need further assistance.